Germany has a long tradition of producing high quality products and its pianos are no exception! Germany is home to several high quality piano manufacturers, including Steinway (Hamburg), Bluthner, Bosendorfer (Austria), Bechstein, Schimmel and Grotrian, or Grotrian-Steinweg, to use their German name.
Grotrian pianos have been produced in Braunschweig (Brunswick) Germany since 1856 when Friedrich Grotrian became partner with Heinrich Steinweg (who immigrated to the US as Henry Steinway!). As Henry Steinway began to focus on the American market in New York, the Grotrian family bought out his interest in the Grotrian-Steinweg factory in the 1860's. The company prospered in the early 20th century producing a peak of 3000 pianos in 1927. The company survived the Great Depression, learned to make aircraft during WWII, repaired the bombed factory and has continued making some of the finest pianos on the market. Grotrian currently produces around 500 upright and 100 grand pianos of various sizes annually.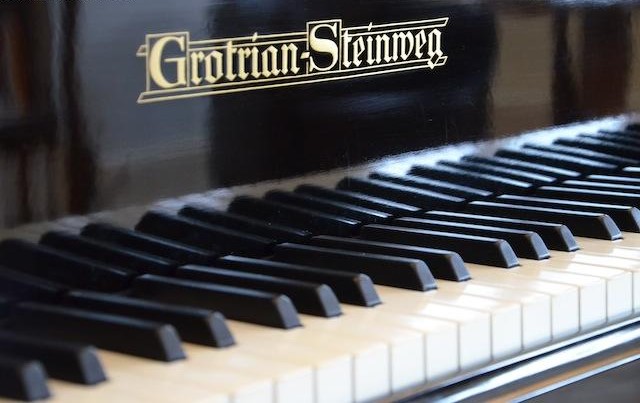 Grotrian-Steinweg won several awards at world fairs and exhibitions and was the preferred instrument of great pianists including Clara Schumman, Paderewski, and Eugen d'Albert.
There has been tension between Steinway and Grotrian-Steinweg over the use of "Steinweg" for years and in 1977 the company dropped Steinweg from their name for all pianos sold in America (they still used Grotrian-Steinweg in all European pianos).
But enough history! Grotrian makes a wonderful piano! You should play one!
Grotrian uprights quickly replaced Schimmels (also German) as my favorite upright. Their sound is massive and the action is so responsive it feels like I'm playing a grand. Both their sound and touch is my favorite in any upright I've ever played.
Grotrian produces several different sizes of uprights ranging from the more affordable 52cm Freidrich model to the 66cm Concertina model which will costs you a bit over $30,000. And it would be worth every penny!
Grotrian produces several sizes of grands, ranging from the 5'4″ Chambre to the 1,200lb, 9′ "Concert Royal" grand. Their tone is very clear and "German" in quality. The range of dynamic is supurb, and while more aggressive than the Austrian Bosendorfer, the Grotrian is still a mellower piano than the Steinway. The pianos come from the factory precisely prepared and with very little work needed before they are put on the showroom floor.
While expensive, they are still a good deal cheaper than Bosendorfer and Steinway pianos in the same class. So if you're looking for a wonderful, first tier piano, Grotrian is probably the least expensive way to go.
I've been able to work on several Grotrians, including a couple odd uprights from the 1950's, a 9′ concert grand from the 70's or 80's and many new uprights and grands at Portland Piano Company.
I recently got to tune a newly acquired Grotrian grand at Reed College in preparation for one of Paul Roberts' master classes in February. Reed college has a new performing arts building and one of their concert spaces now features this 7′ Grotrian, sporting the durable "institutional finish." It sounds wonderful in its space and I stopped to play for a good while when I was done tuning.
You can read more about Grotrians here on their website, or on Wikipedia. You can walk into Portland Piano Company and play several models of these beautiful pianos, or peruse their selection online here.
I'll leave you with a couple more pictures of the grand at Reed College.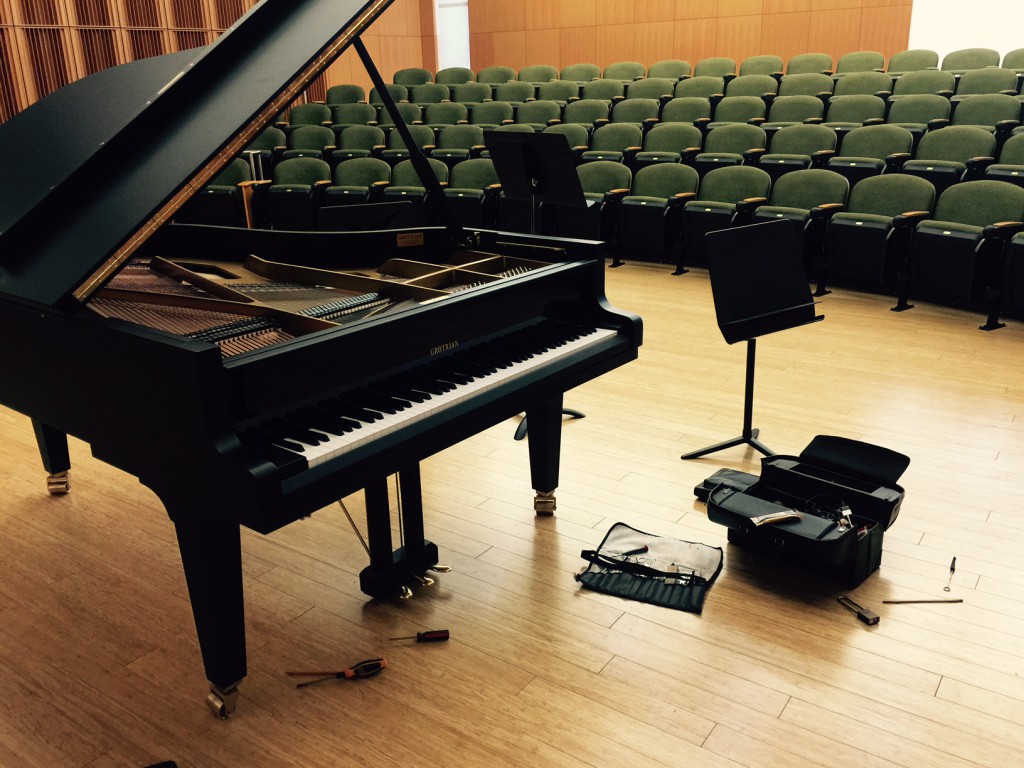 I also installed a fallboard lock on this piano.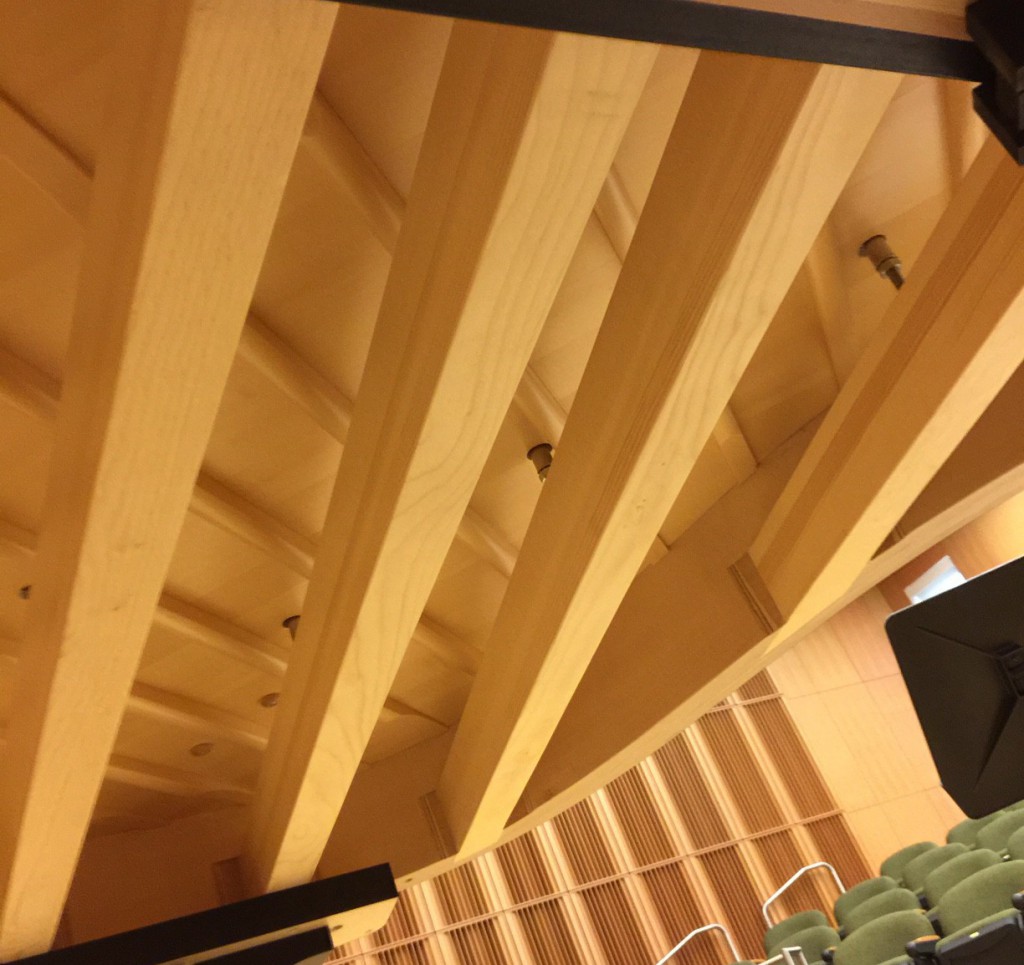 Finest workmanship and materials evident here under the "belly."